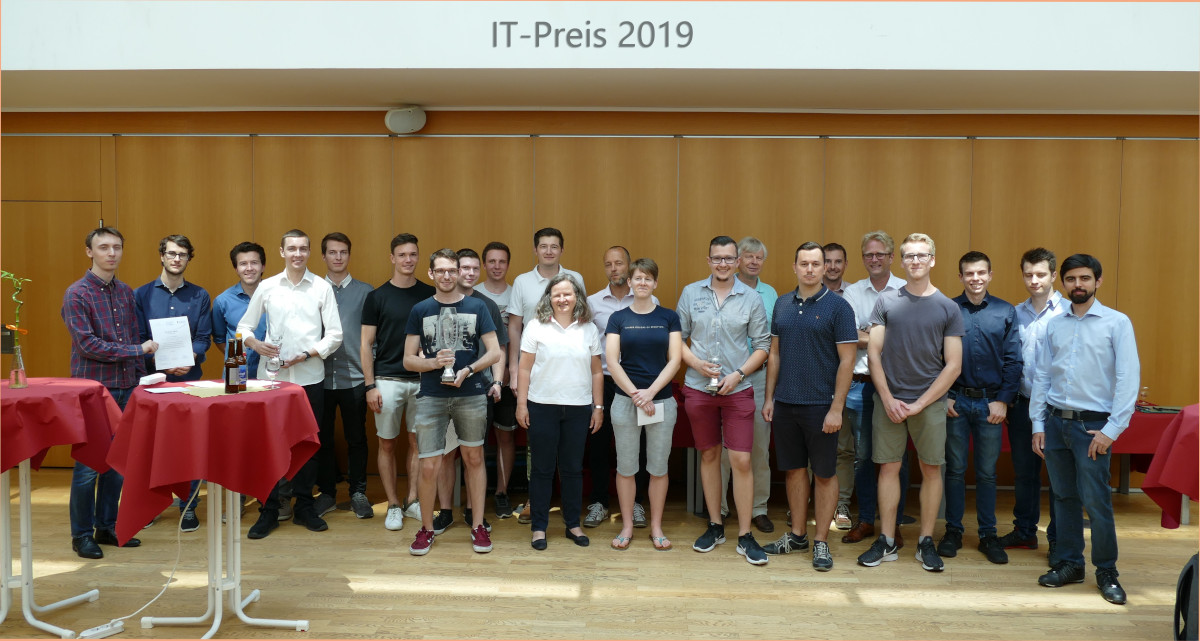 Once again this year, eight teams competed to win the IT Prize of the City of Innsbruck 2019. The goal of this year's task was to develop a web-based multiplayer quiz game.
True to the motto "Playful Learning", the theme of this year's project was to develop an interactive question-answer learning game. The players should meet in an online quiz room. From the start of the game, each player sees two panels: a question is displayed at the top of the screen and a series of potential answers at the bottom. For the necessary thrill, each question must be answered within a few seconds. In order to clearly define learning achievements and difficulty levels, statistics as well as various learning levels had to be integrated into the game mode.
In addition to the exciting task, the applied technologies were also clearly defined - nevertheless, the individual teams were able to distinguish themselves from each other through extremely individual and innovative solutions. The best of the best were selected in two nerve-racking rounds: in the first round, eight of a total of thirteen teams presented their semester project. Here, the presentation skills of the individual teams were especially put to the test. Based on these performances, the proseminar instructors selected four teams that went on to compete in the finals. For this they had to face the questions of the four jury members from the Tyrolean economy in 20-minute sessions.
After an intensive discussion, the jury at the Institute of Computer Science came to the following decision on June 28: The team "SQIUZZ" was able to assert itself through a good presentation and a clear application and landed on the 3rd place. Two teams stood out this year with all aspects of their application and made the jury's decision much more difficult. The team "Quizmasters" scored with its particularly creative game mode and its appealing interface. In contrast, "QuizConnect" stood out with technical finesse and outstanding performance. Even after close comparison, the jury could not decide in favor of one team - and so this year two proud winners ("Quizmasters" and "QuizConnect") were chosen for the IT prize.
IT Prize of the City of Innsbruck
The IT Prize of the City of Innsbruck, directed by Univ.-Prof. Dr. Ruth Breu, is awarded annually under the auspices of the Tyrolean Chamber of Commerce to students of the Bachelor's degree program in Computer Science who work on a specific task in the course "Software Development and Project Management". The best applications from the course can compete for the IT award. In 2019, the expert jury consisted of Dr. Andreas Doblander from the Allgemeines Rechenzentrum (ARZ), Managing Director DI Hansjörg Haller from InfPro GmbH, Dr. Rainer Mayr from TINETZ and DI Paul Wessiack from World-Direct eBusiness solutions GmbH.