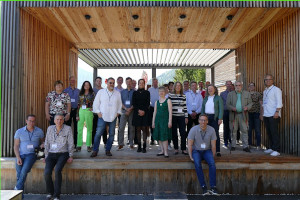 Software Engineering Live 2022 - Exciting topics, great atmosphere and a magnificent mountain scenery
From 19-20 May, there were again intensive discussions at the Software Engineering Live workshop of the German Chapter of the ACM at Achensee. Topics this year included digital twins, testing AI systems and resource management of neural networks.
A highlight of the workshop, which was co-organised by QE, were the barcamp sessions. All participants could assign themselves to small groups and had the opportunity to discuss topics they had brought in themselves.
Bringing research and practice together was once again a lot of fun and gave impulses. Software engineering promises to remain exciting even more than 50 years after its emergence.